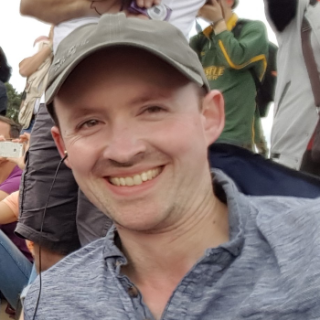 Simon Sharpe is Director of Economics for the Climate Champions Team and a Senior Fellow at the World Resources Institute. He has published influential reports and created ground-breaking international projects in climate change risk assessment, economics, and diplomacy.
He played a leading role in the UK's Presidency of the COP26 climate change talks in 2020-21, as Deputy Director of the UK government's COP26 Unit, where he created global campaigns that led to significant international agreements on ending coal power, moving to zero emission vehicles, and protecting forests. His other roles in government included leading international climate change strategy, establishing low-carbon growth as a priority in the UK's industrial strategy, and serving as head of private office to a Minister of State for Energy and Climate Change. He also served on diplomatic postings in China and India.
In 2013-15, he created an international climate change risk assessment project, working with experts from the UK, USA, China, India, and other countries. In addition to influencing the understanding and assessment of climate change risk in its partner countries, its findings were extensively cited by the Scientific Advisory Board of the UN Secretary General. It also inspired new thinking in the academic community, with a lead author of the Intergovernmental Panel on Climate Change using it to argue that 'climate science needs to take risk assessment much more seriously'. More recently, he has worked with partners in the UK, China, India and Brazil to create the world's first government-backed project to apply complexity economics to climate change. His paper on economic tipping points, 'Upward-scaling tipping cascades to meet climate goals: plausible grounds for hope', was the most downloaded paper in Climate Policy journal in 2021.